Famous | Infamous | MacBeans
click on buttons to learn more
This is Modal Title
An American astronaut who commanded Appollo XII to the Moon in 1969. He took a Clan MacBean tartan on his journey to the moon and brought it back to Earth. He gave a piece of the tartan to the Clan. A small portion was also attached to one of Alan's paintings (Clan MacBean Arrives on the Moon, pictured below) and he presented it to the Clan at its 1996 Gathering. There is also a small portion that hangs in Scotland commemorating the event. You can learn more about Alan and this story at Alan Bean's Website.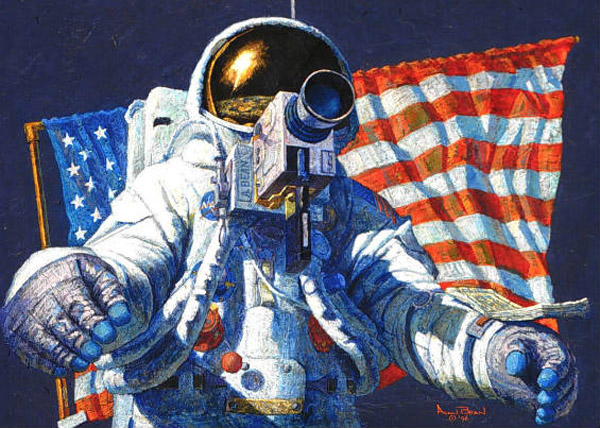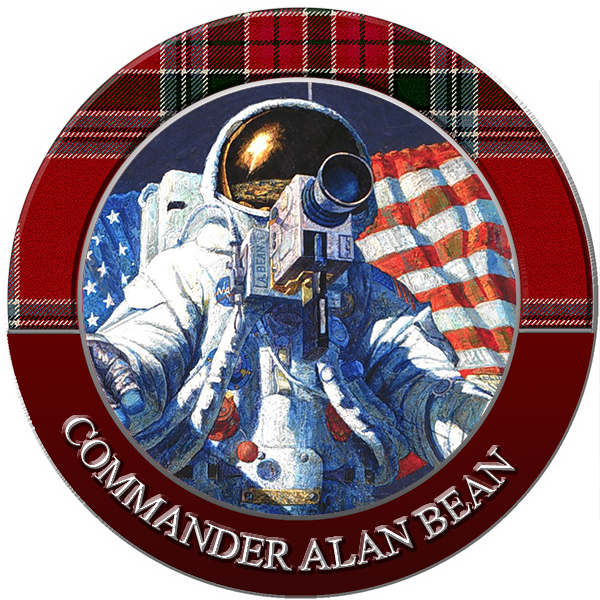 This is Modal Title
This marble bust is on display in Inverness Town House, on the staircase, on the right hand side of the landing. The inscription reads:
"Major General William Macbean V.C. 93rd Sutherland Highlanders. Born at Inverness January 1819. Died at Woolwich 22nd June 1878. Who served with great distinction at the Crimean War and Indian Mutiny. Presented to the Town in 1897 by the family of his brother the late Dean of Guild James Macbean."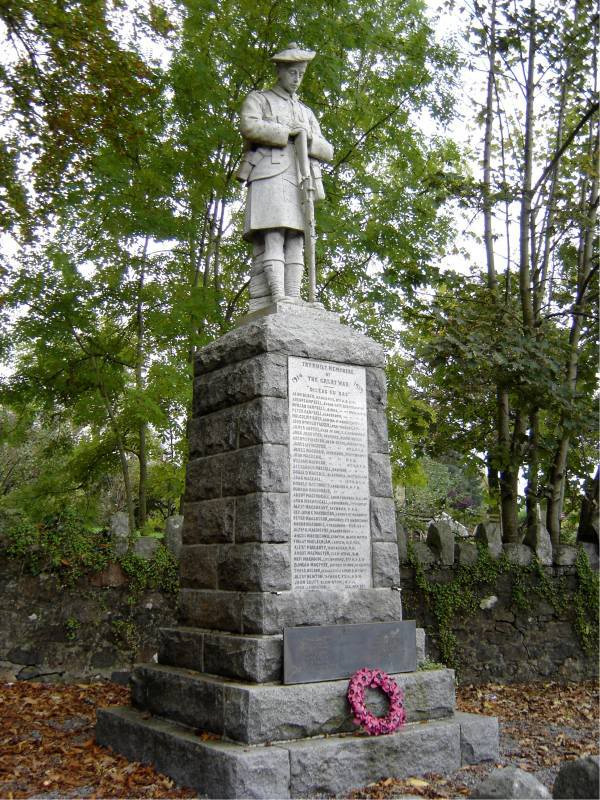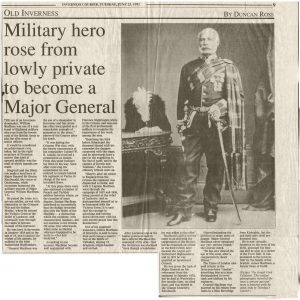 William Macbean enlisted as a young man in the 93rd Sutherland Highlanders, the regiment he remained with until he retired. He spent fifteen or sixteen years in the ranks as a non-commissioned officer. In 1854, while serving in the Crimea, he was raised to the rank of ensign. At Varnia he was in charge of the wounded men when he successfully intervened in a dispute between French and Turkish troops. He was awarded the 'Order of Medjidie' by the Sultan.
Macbean served at the siege of Sebastapol. In India he was honoured with the Victoria Cross for his actions at the main breach of the Begum Bagh at Lucknow in 1858, where he single-handedly killed eleven of the enemy. In 1873 he attained the rank of Lieutenant Colonel and on his retirement in 1877 he was accorded the rank of Major General.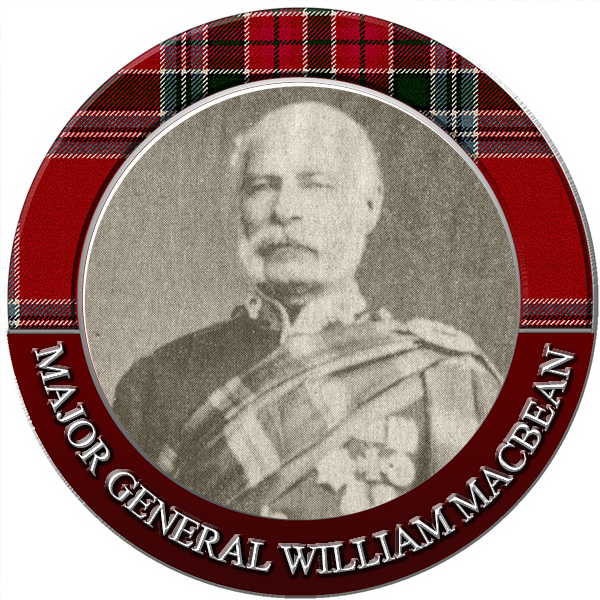 Edward and Ethel Bean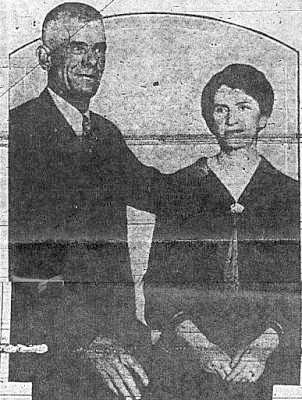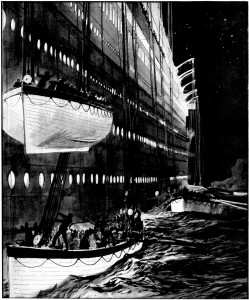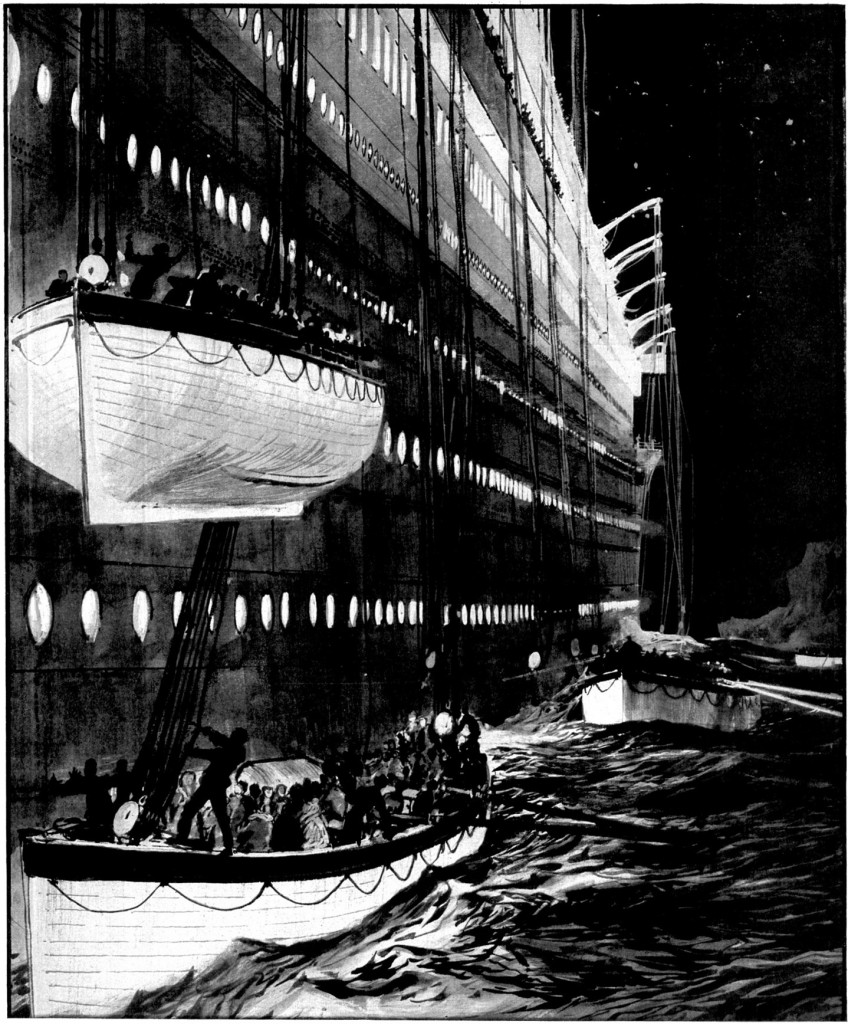 Edward and Ethel Bean were second-class passengers. Edward had lived in New York for a time. After waiting several years for his return from America, Ethel finally married Edward when he returned to England. The newlyweds chose Titanic to carry them to their new life together. When the ship starting sinking Edward helped Ethel into Lifeboat 13.
Here is their story from an article "Women Work Hard for Rescued Folk" in the New York Times, Sunday April 21, 1912:
Beane is a bricklayer, and Ethel, his wife, was maid in a Norwich household. Between them they had stored away $500, and sixty-five wedding presents were lost with the money. Beane stood back at the cry of, "No, only women!" when his bride was placed in one of the lifeboats. But as he stood back manfully he saw that boat pull off and it was only half filled. And he jumped into the sea and swam for that boat, and Ethel Beane's arms pulled him in.
Mr. Bean was one of the few people who survived after being in the water. It's amazing that the woman he loved pulled him from the freezing waters!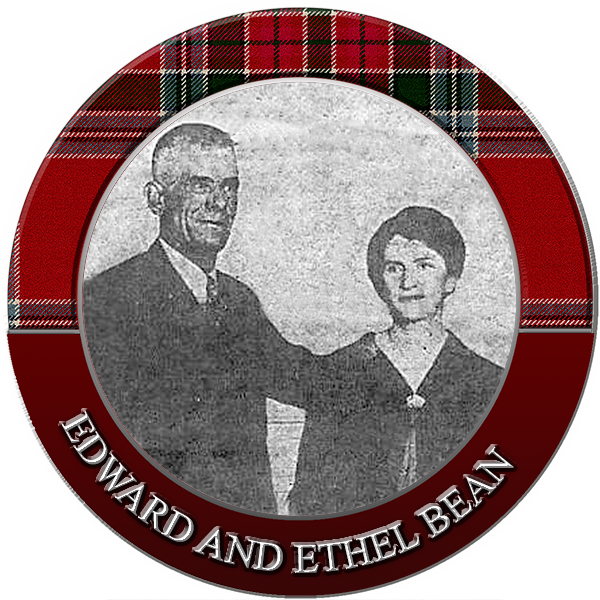 Famous | Infamous | MacBeans
click on buttons to learn more
This is Modal Title
Gillies MacBain
A captain in the Mackintosh Regiment at Culloden killed 14 Hanoverian soldiers before being cut down by the cavalry. He was an unusually tall man, of 6'7″. An opening was discovered in a wall and Gillies stepped in and filled the breach and killed the Hanovarians before being killed himself.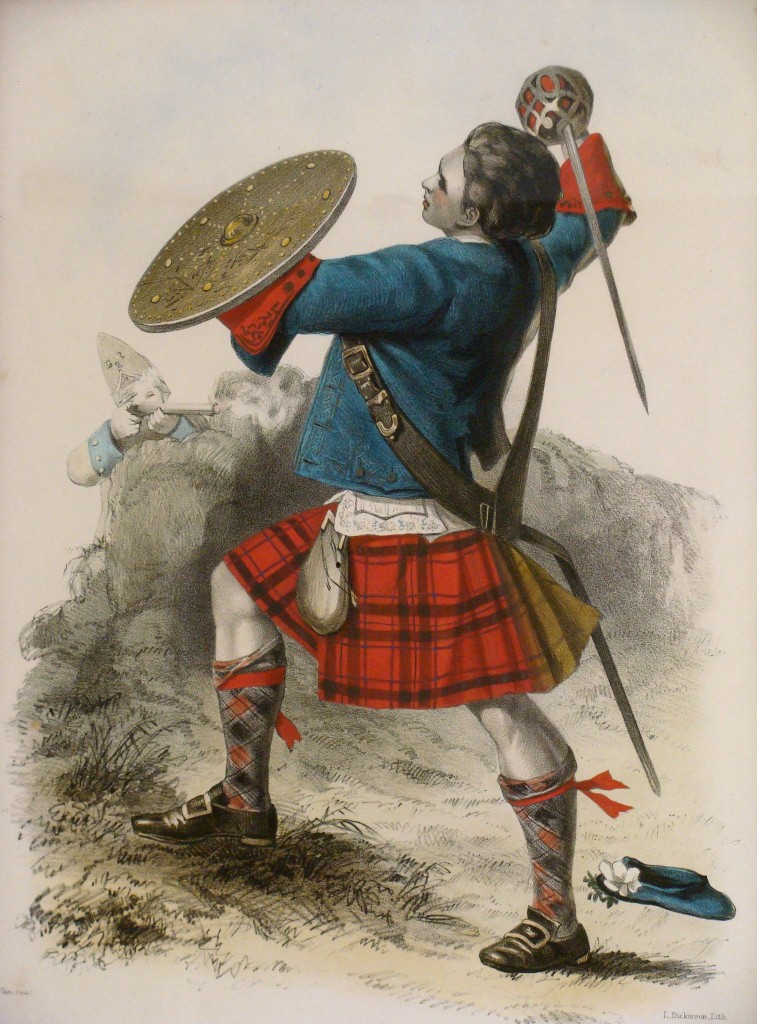 Lord Byron, a British Poet wrote:
"The clouds may pour down on Culloden's red plain,
But their waters shall flow o'er its crimson in vain,
For their drops shall seem few to the tears for the slain,
But mine are for thee, my brave Gillies MacBain!
"Though thy cause was the cause of the injured and brave;
Though thy death was the hero's and glorious thy grave,
My sad heart bleeds o're thee, my Gillies MacBain!
"How the horse and the horseman thy single hand slew!
But what could the mightiest single arm do?
A hundred like thee might the battle regain;
But cold are thy hand and heart, Gillies MacBain!
"With thy back to the wall and thy breast to the targe,
Full flashed thy claymore in the face of their charge:
The blood of their boldest that barren turf stain,
But, Alas! Thine is reddest thee, Gillies MacBain!
"Hewn down, but still battling, thou sunk'st on the ground –
Thy plaid was one gore, and thy breast was one wound;
Thirteen of thy foes by thy right hand lay slain
Oh! Would they were thousands for Gillies MacBain!
"Oh! Loud and long heard shall thy coronach be,
And high o'er the heather thy cairn we shall see;
And deep in all bosoms thy name shall remain
But deepest in mine, dearest Gillies MacBain!
"And daily the eyes of thy brave boy before
Shall thy plaid be unfolded, unsheathed the claymore;
And the white rose shall bloom on his bonnet again
Should he prove the true son of my Gillies MacBain!"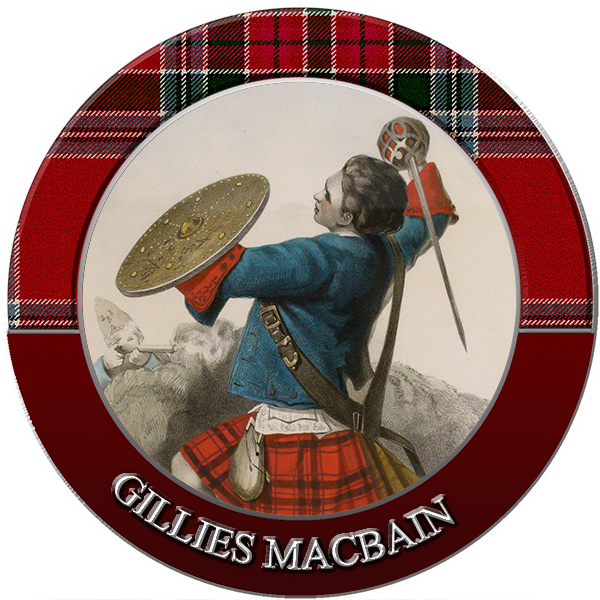 Marnie Elizabeth McBean
Marnie Elizabeth McBean, OC MSM (born January 28, 1968 in Vancouver, British Columbia) is a Canadian rower.
A graduate of the University of Western Ontario, McBean competed at the 1992 Summer Olympics in the coxless pairs and eights events, winning gold medals in both. At the 1996 Summer Olympics she competed in the double and quadruple sculls, winning gold in the double and bronze in the quadruple.[1] With her long-time rowing partner Kathleen Heddle, she was the first Canadians to win three Olympic Gold medals.   In addition to her other exploits, McBean won a Silver medal in the prestigious single scull event at the 1993 World Rowing Championships.
Read more: wikipedia.org - Marnie McBean
Medal record
Women's Rowing
Competitor for  Canada
Olympic Games
1992 Barcelona
Coxless pairs

1992 Barcelona

Eights
1996 Atlanta
Double sculls

1996 Atlanta

Quadruple sculls
Pan American Games
1999 Winnipeg
Single sculls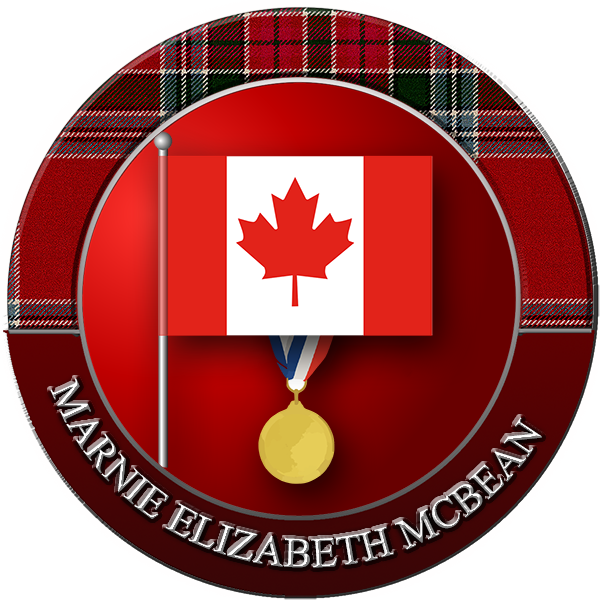 LL Bean
"More heady than love, ladies or liquor is the sporting-goods catalog of L. L. Bean, outfitter extraordinary to men who live so they may hunt and fish," read Life magazine's encomium to the entrepreneurial outdoorsman in October of 1941.
Leon Leonwood Bean From modest beginnings in 1911, sales at Leon Leonwood Bean's Freeport mail order business had surpassed the $1 million mark by 1937.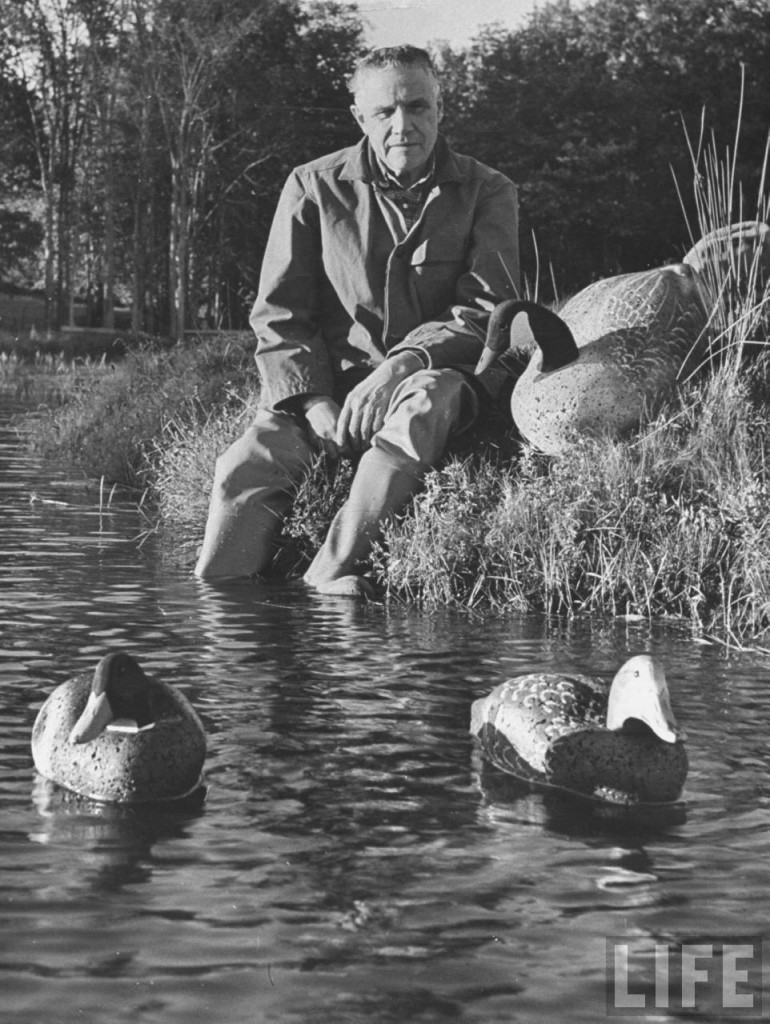 Born October 13, 1872 Greenwood, Maine Died February 5, 1967 (aged 94) Pompano Beach, Florida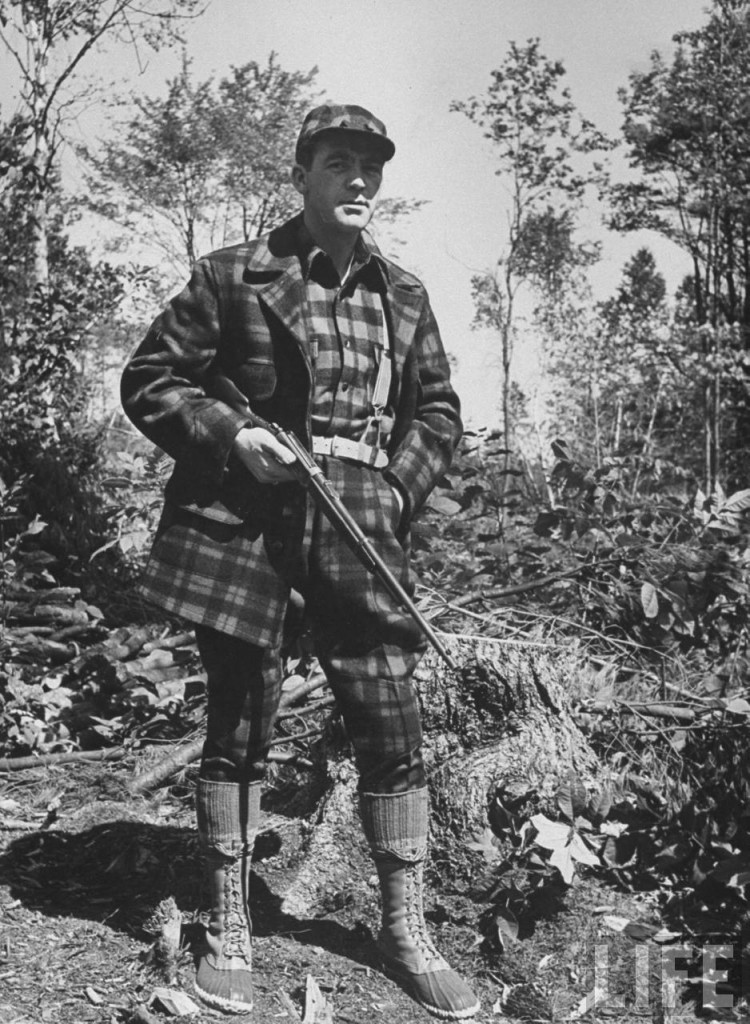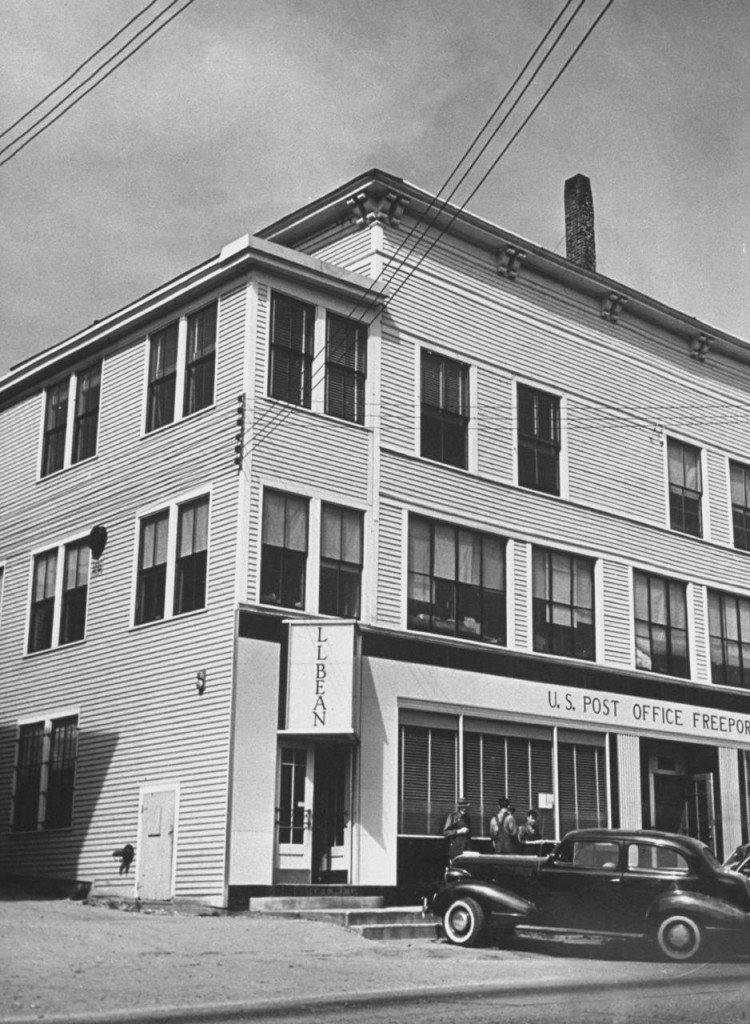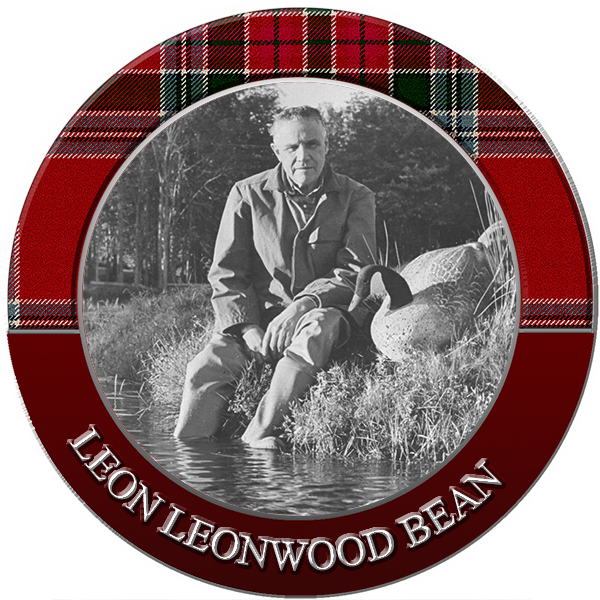 Donald McBane Expert Swordsman and author
Expert Swordsman
ONE OF MARLBOROUGH'S MEN, AN EIGHTEENTH CENTURY SOLDIER.
Extract from an autobiography published in Glasgow in 1728;
"The Expert Swordsman's Companion" or "The True Art of Self Defence"
"We were marching to give the French battle. When they heard of our advance they entrenched themselves. When we came up they cannonaded us for two days. I had two children at this time. Our wives were far in the rear. My wife gave my little boy to a comrade's wife who had a horse. The woman hearing her husband was dead, she rode until she saw me in the front of the line, then she threw the boy at me. I was obliged to put him in my habersak. As we were inclining to the right the boy got shot in the arm. I then got a surgeon and dressed it. I had neither bread nor drink to give him. I got a dram to him from an officer and a leg of fowl. He then held his peace and was very quiet all night. In the morning his mother took him from me."
Much more can be found about Donald at about Scotland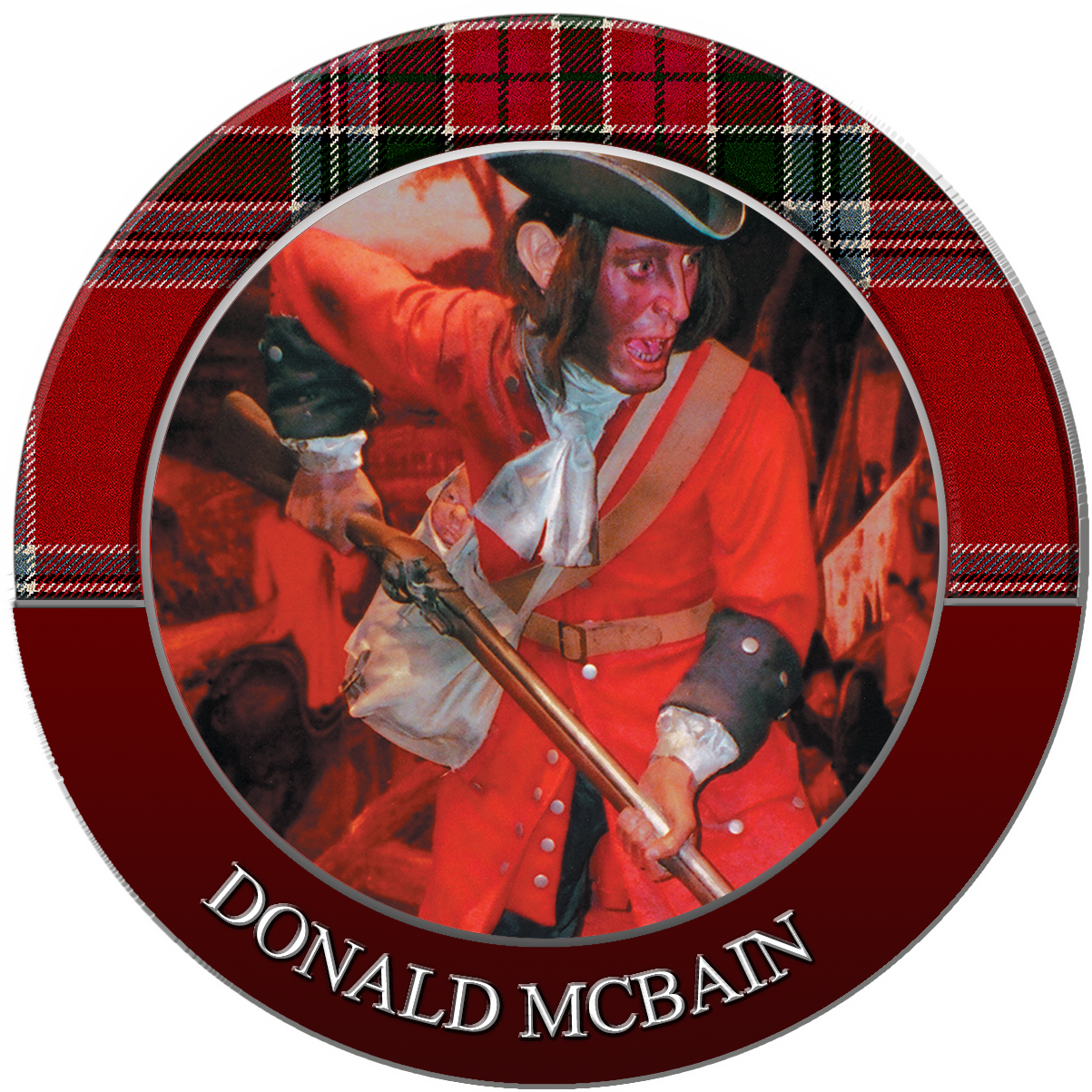 Doug MacClaren
Climbed Mt. Everest in 2001 and placed a piece of the Clan tartan at the top of the world. Doug is cousin to Marnie McBean. As he stood on the top of the mountain he said:
"Peter, Sherrill, Alex, Ian, Jamie, Jessica, Teal, Marnie & John, I gather from Ian that there is a piece of McBean tartan somewhere on the moon. Well a little more terrestrial, but there is now a swatch of McBean tartan (provided to me by Ian) fluttering proudly at the summit of Everest. Just where the name belongs – at the top of the world.
All the best, Doug"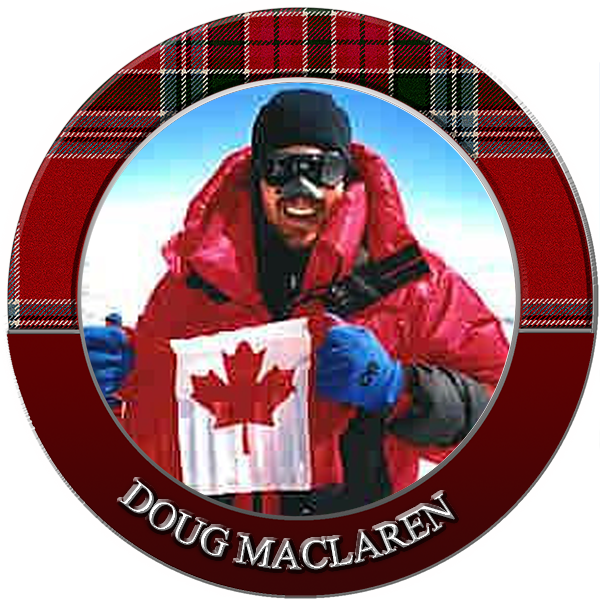 This is Modal Title
Phantly Roy Bean, Jr. (c. 1825 – March 16, 1903) was an eccentric U.S. saloon-keeper and Justice of the Peace in Val Verde County, Texas, who called himself "The Law West of the Pecos". According to legend, Judge Roy Bean held court in his saloon along the Rio Grande on a desolate stretch of the Chihuahuan Desert of southwest Texas. After his death, Western films and books cast him as a hanging judge, although he is known to have sentenced only two men to hang, one of whom escaped.  Read more at Wikipedia - Roy Bean