McBain Park Event Parking
Please be advised that transportation to all events is your responsibility. The distance from the Park to the start of the track is 0.2 miles (352 yards). Google estimates it would take someone approximately 3 minutes to walk that distance. Including walking from the field, along the track, to the road,… Google estimates that as a 2 minute walk, of around 449ft; giving a total of 5 minutes.
 Let us know if you require assistance from the parking area to McBain Memorial Park.  We are planning to have a volunteer shutter service if needed.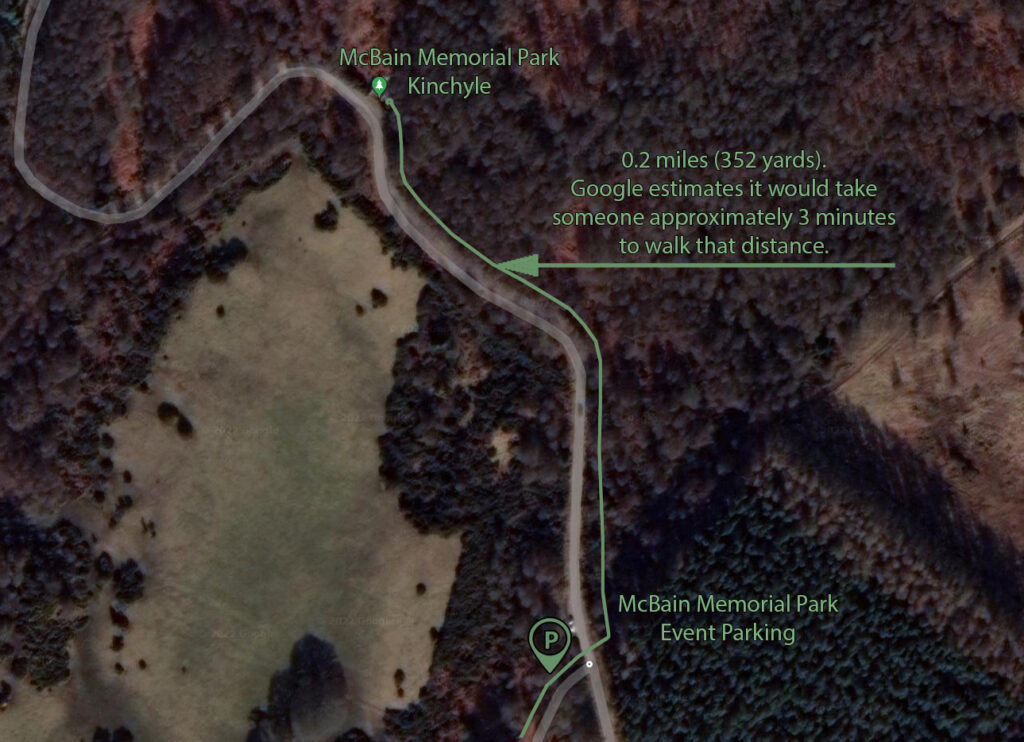 We have divided the world into 3m squares and given each square a unique combination of three words.
what3words addresses are easy to say and share, and as accurate as GPS coordinates.
Lochardil House Hotel – ///cloud.relatives.known – 57.456487, -4.234450
Moy Fair, Moy Hall – ///ambushes.steamed.adverbs – 57.386980, -4.062050
McBain Memorial Park – ///loving.feasting.verbs – 57.392074, -4.310299
Dores Inn, Dores – ///butterfly.times.garden – 57.382102, -4.332958
Culloden Battlefield – ///contain.hitters.spinners – 57.477455, -4.092183
Tomatin Distillery – ///chopper.unscathed.starch – 57.339761, -4.009279