It all started on September 26, 1958 when my grandfather Hughston M McBain petitioned the Lyon Court for Chiefship of the honourable "clan Mcbean".   Among the many requirements to become a Scottish chief the Lord lyon replied with an interesting suggestion: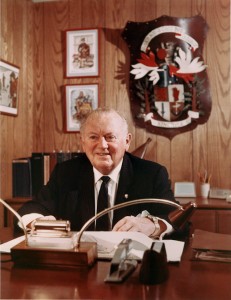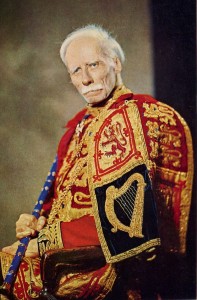 Court of the Lord Lyon,
H.M. Register House,
Edinburgh, 2, 21st October, 1958.
"…I think you should make an effort to repurchase Kinchyle, which is near Scaniport in
Inverness-shire…"
Yours sincerely.
Sir Thomas Inncs of Learney,
K.C.V.O.
H.M. Register House
Edinburgh 2, Scotland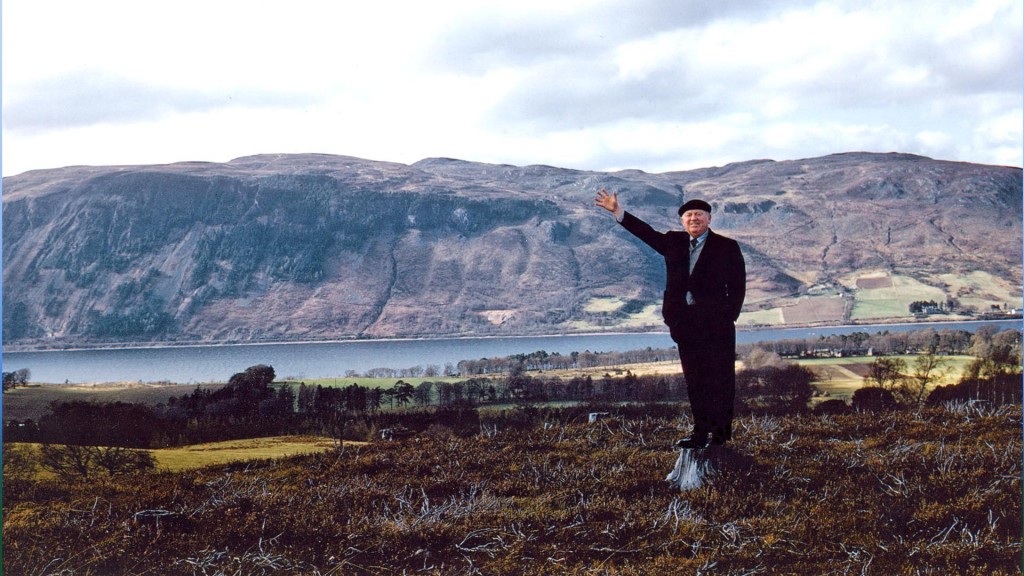 In an excerpt from An American Scottish Chief, written by Hughston, Lord Lyon states that "the Scots looked down their noses at landless chiefs".  So the the land hunt was on!  My Grandfather quickly found a challenge: "I soon learned that Scots won't sell land!".   In 1959 Scots were naturally suspicious of foreigners (Americans in particular!) believing they might "ruin" the neighborhood with honkey-tonks, etc.  The exact location of the old "Kinchyle Clan Lands" were then owned by the Baroness Burton (of Bass Ale – London).  All efforts were made to buy 100 or 200 acres of the old Clan Lands.  For almost 2 years she refused to sell at any price! Finally she agreed to sell a "wee piece", about 2 acres up the hill side from the town of Dores.  It wasn't until the summer of 1961 that the area, now called McBain Memorial Park, was finished.  Then it took 2 more years to get permission from the road authorities to put up a directional sign on the Dores road pointing the way to the Memorial Park!
The memorial park is located on the slopes of Loch Ness in Scotland. As with any installation, the park is in constant need of repair and maintenance.
If you happen to be in the area it would be great if you helped pick up loose trash or report any degradation that needs to be addressed. If you aren't in the area please consider donating financially as this would help to reduce the financial burden that it places on the Chief. Help the Chief and Clan MacBean Inc. maintain and upgrade the Park for future generations by donating via Paypal (click the button below) or check. If donating via check please writePark on the check and and mail it to:
Clan MacBean, Inc.
PO Box 260817
Lakewood, CO 80226
Clan MacBean, Inc. is a 501(c)(3) charitable educational organization. This means that contributions to the Clan are tax deductible and may be claimed as charitable deductions on the contributor's federal income tax.  Make a donation today by clicking on the button below.
>