Gillies MacBain
A captain in the Mackintosh Regiment at Culloden killed 14 Hanoverian soldiers before being cut down by the cavalry. He was an unusually tall man, of 6'7″. An opening was discovered in a wall and Gillies stepped in and filled the breach and killed the Hanovarians before being killed himself.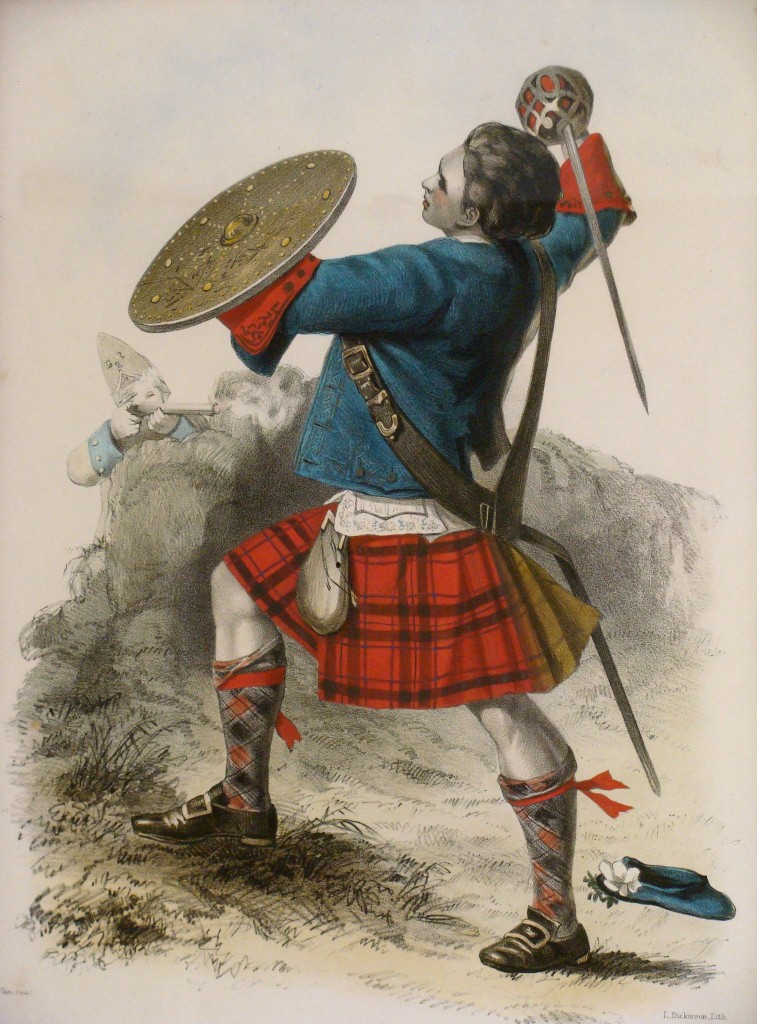 Lord Byron, a British Poet wrote:
"The clouds may pour down on Culloden's red plain,
But their waters shall flow o'er its crimson in vain,
For their drops shall seem few to the tears for the slain,
But mine are for thee, my brave Gillies MacBain!
"Though thy cause was the cause of the injured and brave;
Though thy death was the hero's and glorious thy grave,
My sad heart bleeds o're thee, my Gillies MacBain!
"How the horse and the horseman thy single hand slew!
But what could the mightiest single arm do?
A hundred like thee might the battle regain;
But cold are thy hand and heart, Gillies MacBain!
"With thy back to the wall and thy breast to the targe,
Full flashed thy claymore in the face of their charge:
The blood of their boldest that barren turf stain,
But, Alas! Thine is reddest thee, Gillies MacBain!
"Hewn down, but still battling, thou sunk'st on the ground –
Thy plaid was one gore, and thy breast was one wound;
Thirteen of thy foes by thy right hand lay slain
Oh! Would they were thousands for Gillies MacBain!
"Oh! Loud and long heard shall thy coronach be,
And high o'er the heather thy cairn we shall see;
And deep in all bosoms thy name shall remain
But deepest in mine, dearest Gillies MacBain!
"And daily the eyes of thy brave boy before
Shall thy plaid be unfolded, unsheathed the claymore;
And the white rose shall bloom on his bonnet again
Should he prove the true son of my Gillies MacBain!"